MiniTakt

Battery-operated Miniature Time Switch with Manual Synchronisation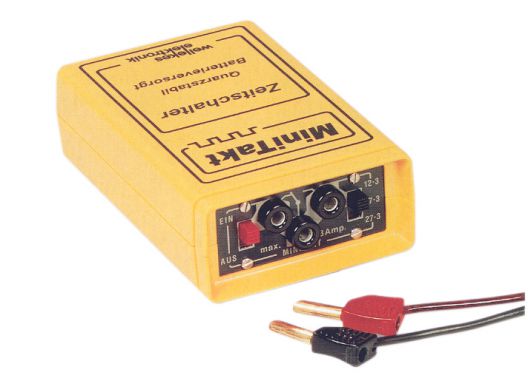 MiniTakt is a small battery-operated time switch with quartz-controlled time base for short period switching of protection systems and line sections during maintenance and close-potential survey sessions.
Its space saving design and mains independent operation allows MiniTakt to be installed unobtrusively in test points or concrete pillars.
MiniTakt offers three selectable switching cycles. Selection of switching periods is effected by slide switch at the unit's front.
Low energy requirements and accuracy of quartz-controlled time base allows synchronised operations over several hours.
MiniTakt starts periodic switching immediately after switching on by slide switch. By this manual synchronisation, MiniTakt can be operated without problems in conjunction with other time switches for synchronous measurements.
MiniTakt is optionally available against surcharge with customer-specified switching periods.